March 2nd, 2018
Symposium
9:00 am to 5:00 pm
Reception and Poster Session
5:30 pm - 7:30 pm
Wick Alumni Center
University of Nebraska-Lincoln
Lincoln, NE
Register Now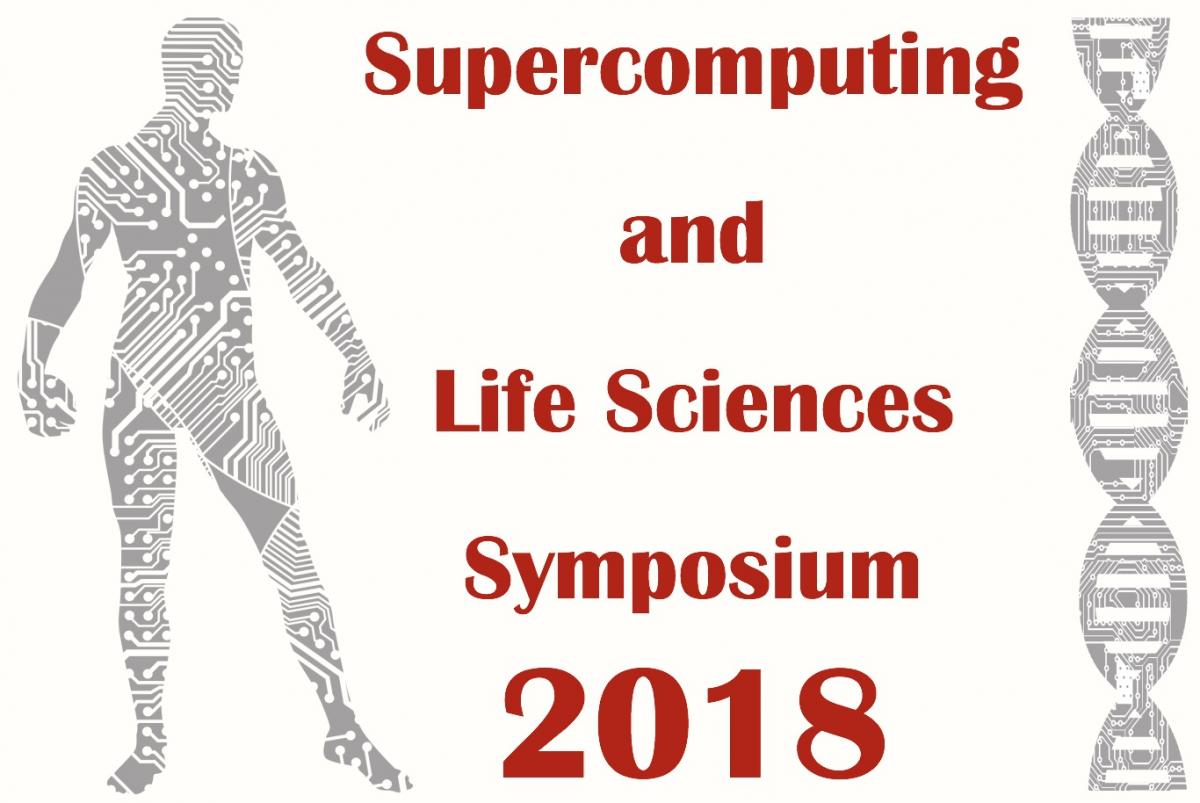 The Holland Computing Center and the Quantitative Life Sciences Initiative have partnered to host the 2018 Supercomputing and Life Sciences (SLS) Symposium, bringing you speakers on computational sciences from across the nation and within the NU system.
We are currently accepting presenter registrations for the evening poster session. Presentations will be evaluated and awarded prizes based on attendee votes. Graduate students are eligible to win our grand prize of a new Dell Workstation (valued at $1500)! For more information, check out the "Presenter Information" tab below.
Symposium Agenda
8:30 - 9:00
Check In and Coffee
9:00 - 9:10
Opening Remarks
9:10 - 9:50
"HPC at the Federal Reserve Bank of Kansas City"
Center for the Advancement of Data and Research in Economics (CADRE) - Federal Reserve Bank of Kansas City
9:50 - 10:05
Break
10:05 - 10:45
Doug Jennewein, Director
Research Computing - University of South Dakota
10:45 - 11:30
Dale Finkelson, Senior Program & Services Manager
Internet2
11:30 - 12:00
"State of HCC"
David Swanson, Director
Holland Computing Center - University of Nebraska
12:00 - 12:45
Lunch
12:45 - 1:15
"State of QLSI"
Jennifer Clarke, Director
Quantiative Life Sciences Initative - University of Nebraska-Lincoln
1:15 - 2:00
Nirav Merchant
Director - Data Science Institute
Co-PI - CyVerse Image Informations
2:00 - 2:20
Sanjay Antony Babu, Post-Doctoral Researcher
School of Biological Sciences - University of Nebraska-Lincoln
2:20 - 3:05
Erik Wright, Assistant Professor
Biomedical Informatics - University of Pittsburg
3:00 - 3:15
Break
3:20 - 4:05
Rohita Sinha, Research Assistant Professor
Food Science and Technology - University of Nebraska-Lincoln
4:05 - 4:50
Kate Cooper, Assistant Professor
School of Interdisciplinary Informatics - University of Nebraska Omaha
4:50 - 5:30
Break
5:30 - 7:30
Evening Reception and Poster Session
Featuring the UNL Faculty Jazz Trio and cash bar.
Attendee Information
Click Here to Register
Map and Directions:
The SLS Symposium will be held at the Wick Alumni Center on the University of Nebraska-Lincoln City campus.
Wick Alumni Center
1520 R St
Lincoln, NE 68508
Parking Information:
Parking is subject to UNL's Parking Regulations. Reciprocal permits are available for NU assocates with permits on their home campuses.
Public parking is availble in the form of metered parking behind the Wick Alumni Center off of S street, at the corner of Q St. and Centennial Mall N, and at 14th and R St. Hourly garage parking is available at the 17th & R Street Garage or at the Larson Garage at 13th and Q.
Presenter Information
Click Here to Register as a Presenter
The Holland Computing Center (HCC) and the Quantitative Life Sciences Initiative (QLSI) are hosting the Supercomputing and Life Sciences Symposium on March 2nd, 2018. We invite poster presentations covering research relevant to the QLSI mission and/or benefiting from advance computing (e.g. use of HCC, the Open Science Grid (OSG) or XSEDE resources). While this session is open to anyone with relevant research, current graduate students are strongly encouraged to participate.
Prizes
Top presenters will be chosen based on the quality of research and their use of HCC services and/or application of Big Data in Life Sciences.
Prizes will be presented, based on attendee votes including the grand prize of a new Dell Workstation*. Additional prizes include gift cards and increased priority for HCC shared computing resources.
No need to create a new poster, presenters welcome to use existing posters.
Interested individuals should register and submit abstracts by February 28th to be considered.
*Eligibility for the Grand Prize is limited to Graduate Students only. Workstation Specs: Intel i7-6700, 16 GB DDR4 2133MHz RAM, 512 GB NVMe SSD, and AMD GPU FirePro
Presentation Guidelines
Research must utilize advanced computing resources such as HCC, XSEDE, OSG and/or feeature the application of Big Data in Life Science.
Posters should be no more than 48" x 48" in size. For posters larger than this, please contact us at hcc-support@unl.edu to make arrangements.