The Open Science Grid
If you find that you are not getting access to the volume of computing resources needed for your research through HCC, you might also consider submitting your jobs to the Open Science Grid (OSG). 
What is the Open Science Grid?
The Open Science Grid advances science through open distributed computing. The OSG is a multi-disciplinary partnership to federate local, regional, community and national cyber infrastructures to meet the needs of research and academic communities at all scales. HCC participates in the OSG as a resource provider and a resource user. We provide HCC users with a gateway to running jobs on the OSG.
The map below shows the Open Science Grid sites located across the U.S.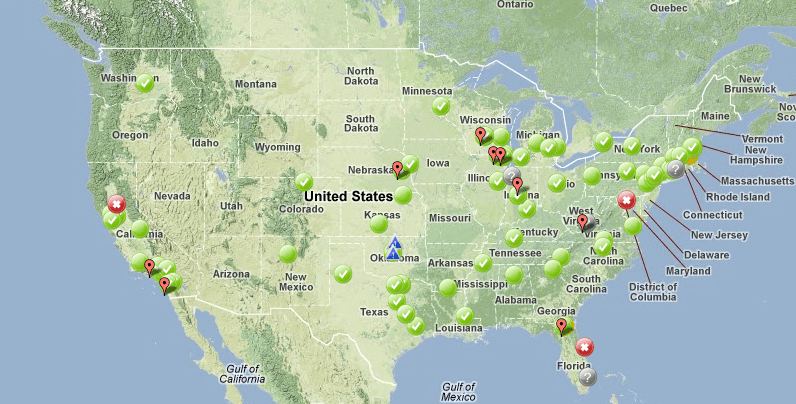 This help document is divided into four sections, namely: